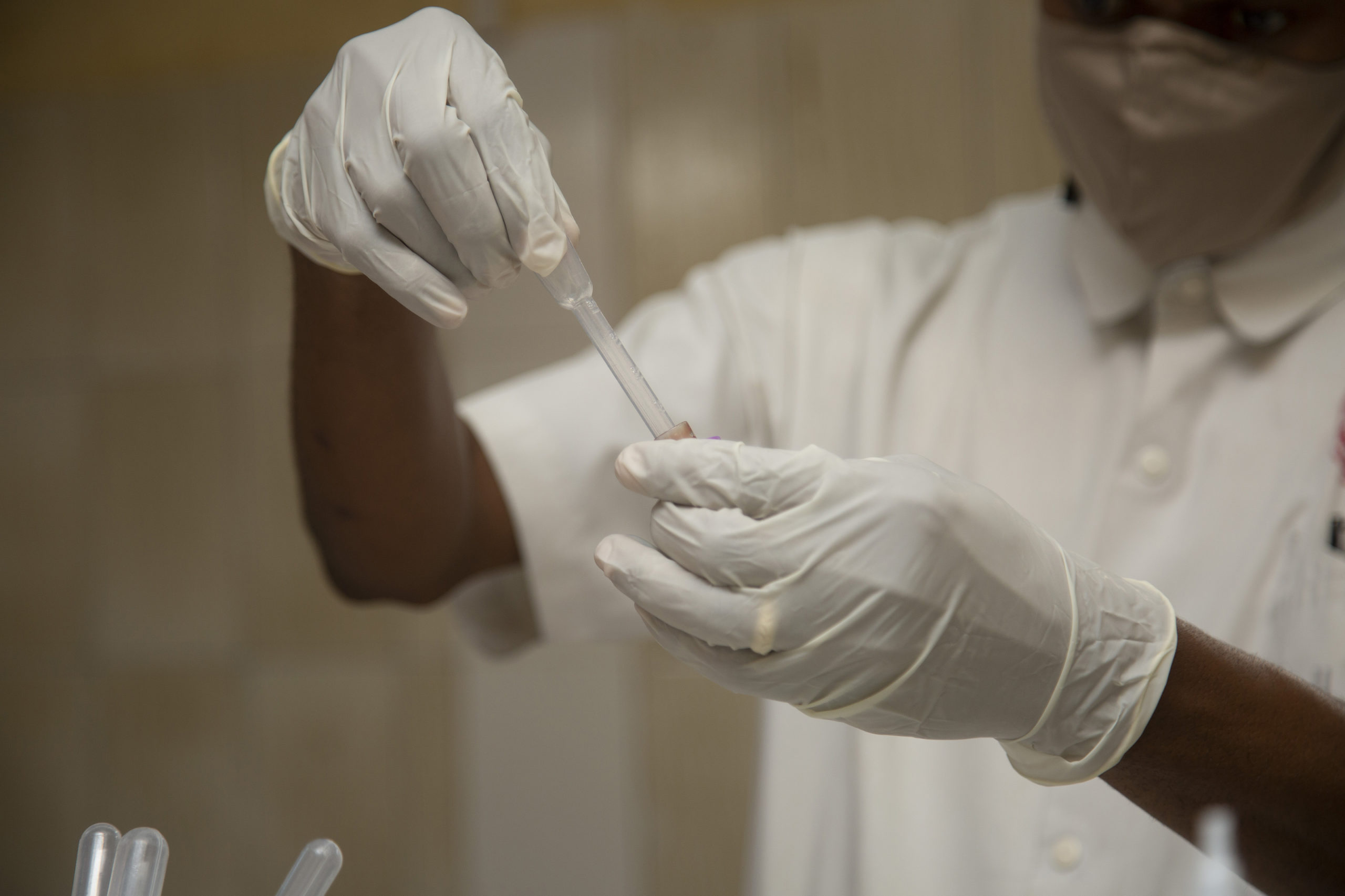 30 Jul

'A clear demonstration of the capacity in Africa to conduct extremely complex studies' – Dr John Amuasi on the ANTICOV trial in Ghana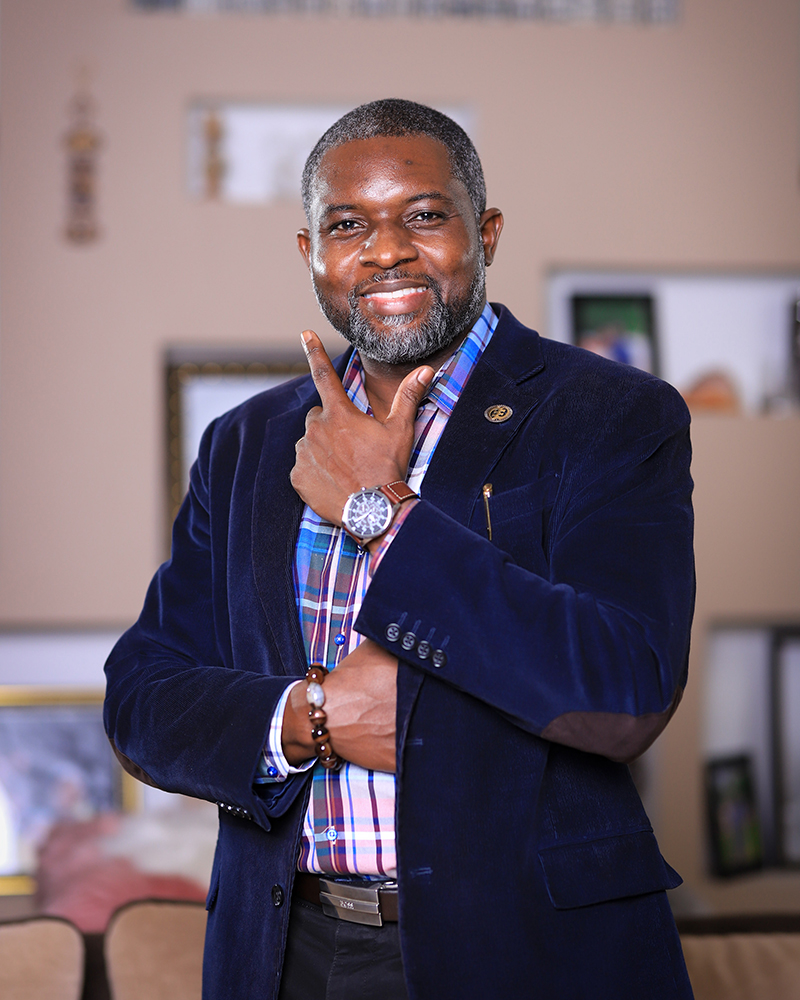 Ghana is one of the 13 countries participating in the ANTICOV clinical study, whose goal is to identify treatments that could prevent mild-to moderate COVID. The internationally recognized biomedical research institution the Kumasi Center for Collaborative Research in Tropical Medicine (KCCR) has been leading the trial in Ghana, in collaboration with the Bernhard Nocht Institute in Germany.
We spoke with the principal investigator of the trial, Dr John Amuasi, as KCCR began to recruit its first patients this June. A medical doctor by training, Dr Amuasi leads the Global Health and Infectious Diseases Research Group at KCCR. Dr Amuasi's primary affiliation at KNUST is the Global Health Department at the School of Public Health, but he also heads the Community Medicine Department of KNUST School of Medicine and Dentistry and leads the Secretariat of the African Research Network for NTDs.
Dr Amuasi, what is the impact of the Delta variant in Ghana?
This third COVID-19 wave – that has hit many African countries harder than the previous ones – also hit Ghana. In early July, the country officially confirmed that the presence in the community of the Delta variant – which may even have been present for much longer. We need more evidence, but it is highly probable that Delta is responsible for the current surge of cases in Ghana.
What is interesting is that the ANTICOV trial gave us, three weeks in advance, some important insights on the changing trends of the incidence rates that correlate with what we are seeing now.
Here in Kumasi we adopted a very broad approach to recruitment for the trial: we conduct a mass screening of all potential COVID patients that are reporting to health facilities. Over the past three weeks of recruitment, we are moving from a rate of 10% to 20% of people who are diagnosed positive for COVID to almost 50%. The absolute number of infected people is also going up.
Since we don't have a very robust surveillance system at the national level, ANTICOV gave us a unique view of the COVID epidemiological situation in Ghana.
Are you worried by this third wave fuelled by the Delta variant?
I am very concerned, naturally. We are seeing an increase in the infection rates, which is slowly transitioning into an increase in the hospitalization rates, which means a heavier burden on the health system. For now, death rates are not going up. Whether this will happen ever, sooner or later, we cannot tell yet.
So far – at least in the urban centres – the ICUs are not overwhelmed and there are enough ventilators.
But things can change rapidly. During the second wave we came very close to breaking point.
An issue of great concern is that only a little over 400,000 people in Ghana, barely 1,3% of the population, is fully vaccinated, even though we are benefiting from the COVAX scheme. Vaccination is perhaps the single most important issue to address the risk of mass deaths or morbidity from COVID. With so few people vaccinated, should Delta hit Ghana the same way it hit other parts of the world, the situation will be dire.
What could provide a little comfort is that a high number of people may already have COVID antibodies, which means that you might not need to vaccinate up to 70% of people to reach the proverbial herd immunity. 30% or 40% might suffice. In fact, from the work we have done, we estimate that about 40% of the population in Kumasi have antibodies.
'If we want to address COVID beyond vaccination, the next most powerful tool will be a drug that can treat mild-to-moderate cases.'

DR JOHN AMUASI
What are your expectations about ANTICOV?
ANTICOV is perhaps the single most important trial on COVID being conducted in Africa right now. And I don't say this because I'm a part of it! We observe that the vast majority of COVID cases in Africa are mild to moderate, which raises many questions. Focusing on mild to moderate cases from the beginning was a remarkable foresight.
It also means that, if we want to address COVID beyond vaccination, the next most powerful tool will be a drug that can treat mild to moderate cases – and that can also lower transmission rates. The ANTICOV trial is in pole position to answer these crucially important questions.
The most exciting part of this study is its adaptive nature, which means we can always drop or insert treatments at different points in time. I hope it will allow us to provide answers for what works and what does not, to design and develop effective responses.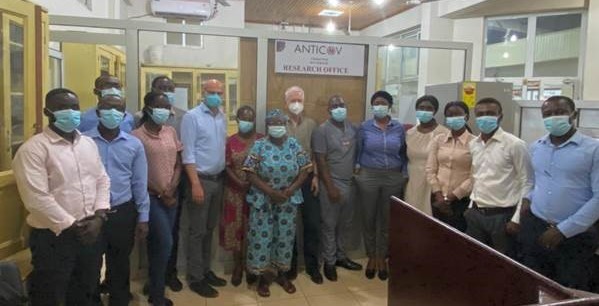 Could you explain the three different studies that are being conducted within the ANTICOV framework?
Clinical trials are typically aimed at demonstrating that a drug works better than another one, or than no drug at all. But beyond being able to say that a drug works, we also need to understand the dynamics of the disease and how the drug would play a role in real-life settings, in both improving the health of the patient and also of the people within their immediate environment.
This is where the epidemiology study of ANTICOV comes in. Its objective is to understand if and how the disease can be transmitted by the infected people who are treated with the drugs we are proposing.
The other 'ancillary study' of ANTICOV is looking at how does the disease pans out serologically: does taking of drugs impact on the production of antibodies? How long do they stay? What is their neutralizing power? Understanding this is also critical.
Is it challenging to conduct such a complex trial?
ANTICOV is a clear demonstration of the capacity in Africa to conduct robust and extremely complex studies – I mean, no kidding, ANTICOV is a very complicated study. Even those who were at the fore front of designing it are only appreciating now the complexity of the beast we are trying to put in motion!
The second thing ANTICOV reflects is how well, when we really want to, we can collaborate at various levels within and across Africa, with PDPs (product development partnerships) such as DNDi, governments like Germany, and with UN bodies such as the World Health Organization (WHO). It shows how research institutions, researchers on the ground, healthcare systems, PDPs and then more regional and global health stakeholders can cooperate.
ANTICOV is a beautiful example of what can really work.
This interview was conducted on 9 July 2021.
Photo credits: Kenny Mbala-DNDi, The Touch Photos