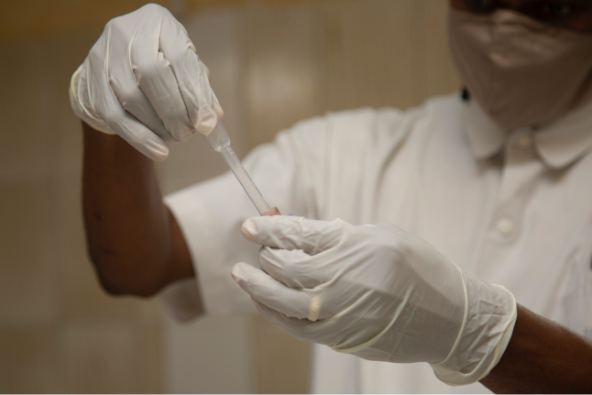 The ANTICOV clinical trial responds to the urgent need to identify treatments that can be used to treat mild and moderate cases of COVID-19 early and prevent spikes in hospitalizations that could overwhelm fragile and already overburdened health systems in low-resource settings.
The trial was launched in September 2020 in 13 countries by the ANTICOV consortium. The consortium currently includes 26 prominent global research and development (R&D) organizations, coordinated by DNDi.
One of the largest multi-country trials focusing exclusively on mild and moderate cases of COVID-19, ANTICOV helps address the relative neglect of clinical research for treatment in an outpatient setting during the COVID-19 pandemic in Africa, Asia, and Latin America.